15 Feb. 2010
Maemo is dead ...
Today Nokia and Intel announced the merging of maemo and moblin to form MeeGo (TM).
While this might sound good to some, it is a bit sad for me. The first thing I'm sad of is the focus on C++ and Qt. As you might know, maemo 5, the operating system of the N900, is based on gtk and clutter.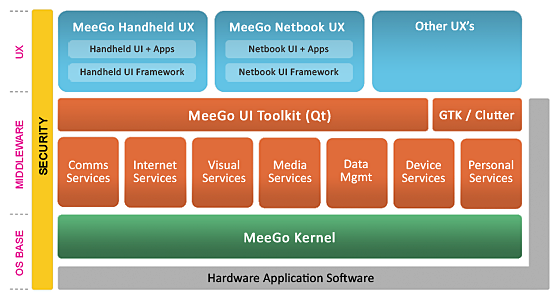 Quote:
GTK and Clutter are also included for application compatibility.
To me this sounds like: will be dropped in the next version.
---
But the biggest loss in this merge is the packet management system, which will be rpm.
Quote:

Will MeeGo use .rpm or .deb as its packaging system?
MeeGo will use the .rpm format
So: today I lost the urge to learn to develop software for my N900...
---
Update 2010-02-16:
Here is a
speed comparison
of Yum (rpm management system) and probably Synaptic (deb management system). Although this is NOT a comparison between deb and rpm, is still says something about available tools in each package management system.
comments powered by

Disqus